Although I'm hoping everyone reading this doesn't need this I thought I'd share anyway. A little under a month ago Jeremy Epling (@jeremy_epling) posted on the Microsoft DevOps Blog about the New Navigation for Visual Studio Team Services. I'm not going to repeat the very detailed blog post but I am going to show you how to enabled the amazing experience quickly.
I've been using it for a while and now have just decided to log into each account and switch it on for all of them, with this I thought it might be worth sharing as lots of people don't know the preview feature flags exist in the product
.
If you still land on your VSTS account home page and it looks like below then this post is for you

Enabling the new navigation
First off what you are going to want to do is
Hover over your profile image
Click on Preview features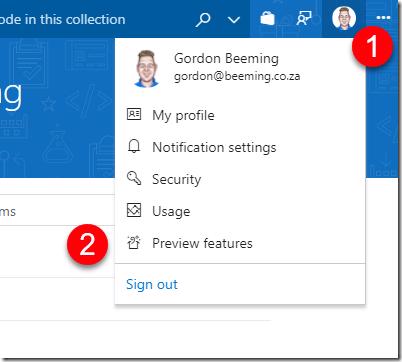 if you are the account owner you are able to switch these features on for the entire account if you want by changing the scope of the preview features you are viewing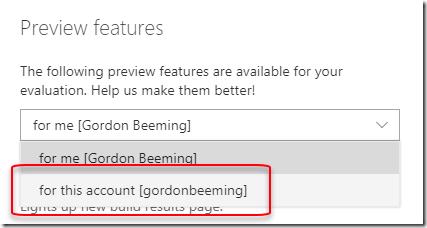 Now all that is left to do is switch the New Navigation flag and refresh your page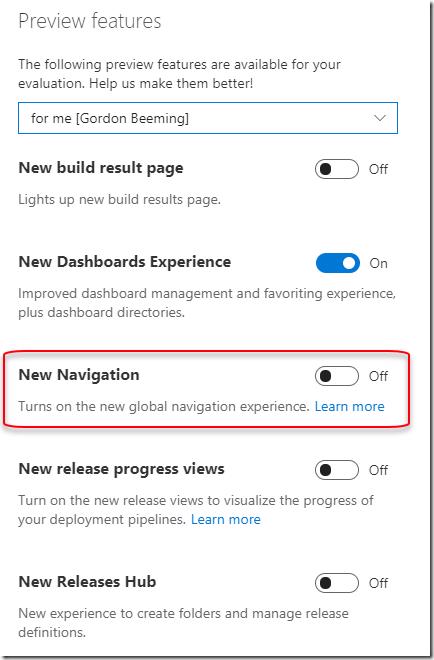 You should now see something like below

and when going into a specific project you'll notice the new navigation on the left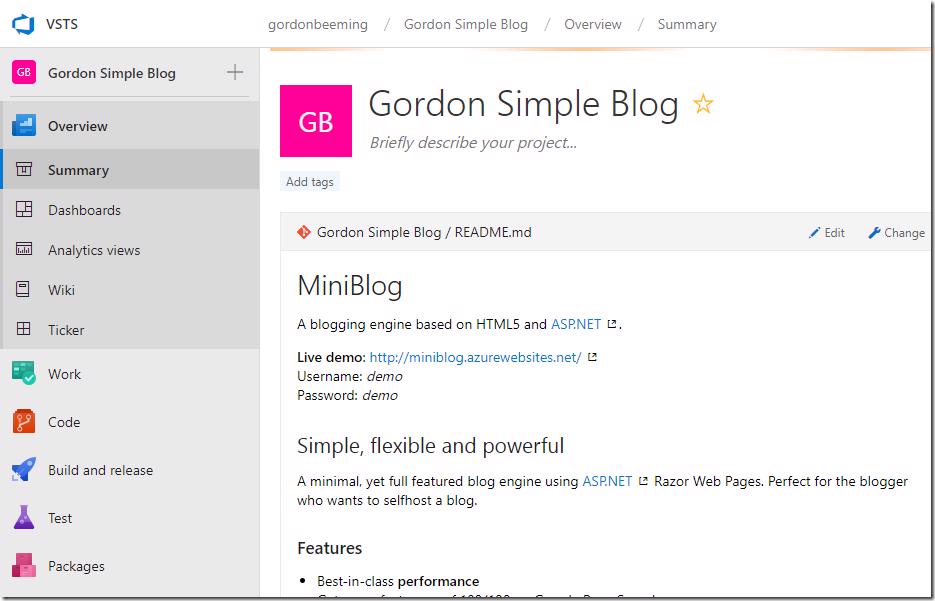 Hopefully you find the new UI as awesome as I do
Providing feedback
If you do have feedback on something that you think needs to change or doesn't quite work for you, you can always contact the team on twitter @vsts or using the Developer Community support forums.