Visual Studio 2013 Update 1 has been released and as usual you are able to use the /layout argument to download all the files so you can share them locally instead of everyone downloading them. As mentioned in Brian Harry's blog here there is no update for TFS this time round but good things are coming for TFS Update 2.
If you don't know how keep reading
.
Download the update file from http://www.microsoft.com/en-us/download/details.aspx?id=41650. Hold down Shift and Right Click in the folder where you downloaded the file to and click on Open command window here.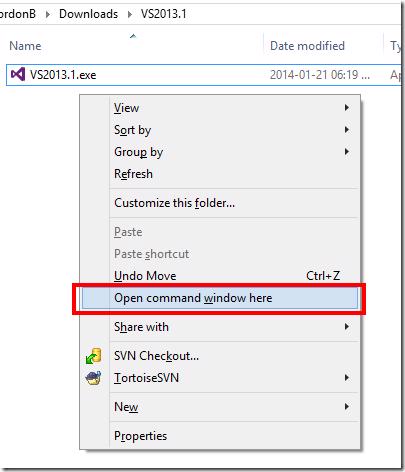 In the command window type VS2013.1.exe /layout and press enter

Setup will run and you will see a different screen from normal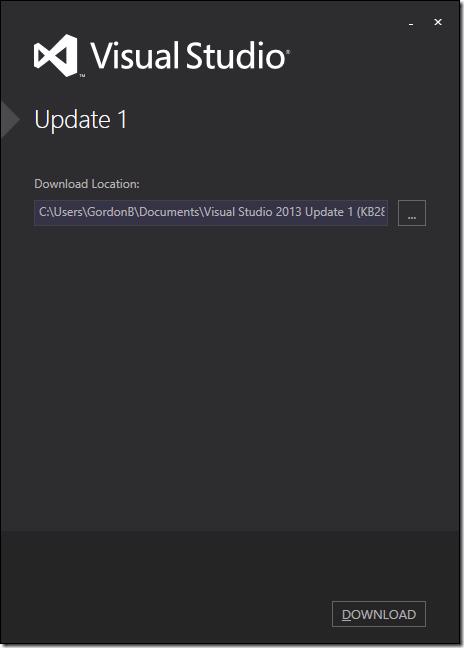 Select the location you want to save the files to and click DOWNLOAD. The files will all now be downloaded for offline use.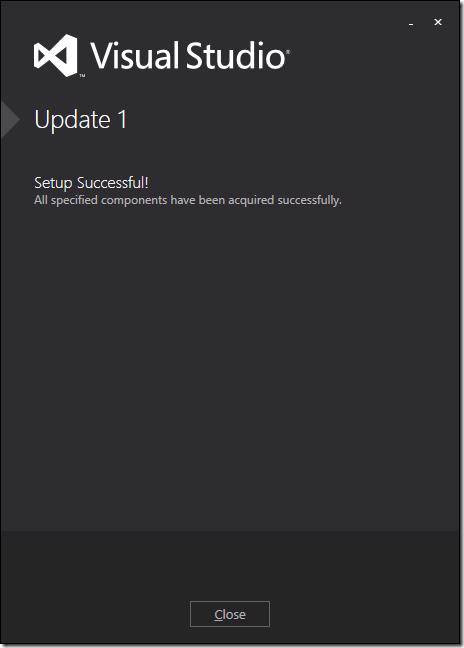 When the download is complete you can run the VS2013.1.exe executable in the download location

The setup will continue as normal but instead of downloading the files the files in the packages location will be used instead. Check the I Agree checkbox and then Install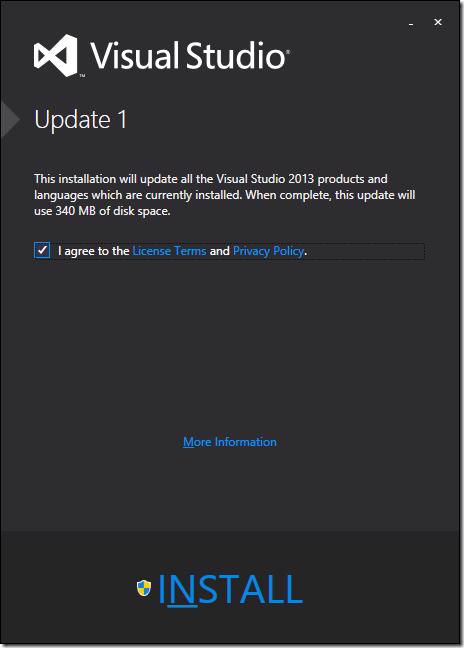 As mentioned the packages are now downloaded so after the creating a system restore point you will see the Acquiring bar will go to 100% straight away and the setup will continue installing the components
When done you might be asked to restart your PC, click Restart Now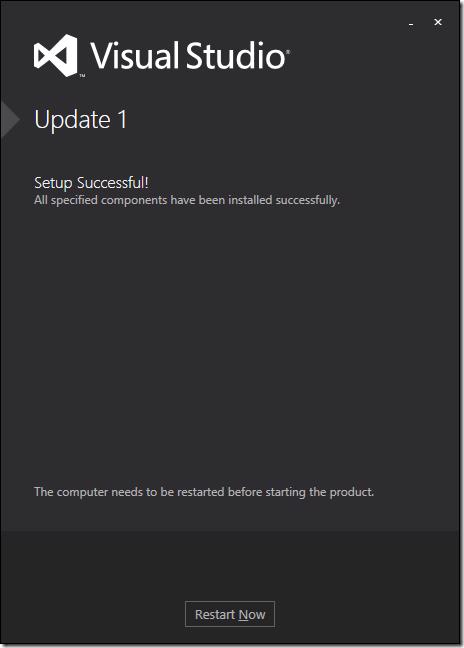 Enjoy Update 1 for Visual Studio 2013